SHUT UP AND START YOUR T-SHIRT BUSINESS!
GROUP REGULAR PRICE: $129.99
YOUR PRICE: $29 TO JOIN GIRL + GOALS W/ THE E-BOOK FREE!
CONGRATS ON TAKING THE STEPS TO INVEST IN YOURSELF, GODSISTER!
Shut Up And Start  
Your  T-Shirt Business!
This step by step guide tells you everything you need to know about starting an online t-shirt business.
1. Learn how to create t-shirt designs, find t-shirt companies, t-shirt printers, learn how to communicate with them like a pro and much more! 
2. Find your niche and sell to your ideal customer.
3. Create your brand identity and build your website like a pro.
4. Learn from three successful entrepreneurs killing it in the t-shirt game. Get a full analysis on who their core audience is, what they are doing to stand out from the competition and more!
Case studies include: Daughter Of The King Royal Tee, Never Sold Dope and Young Fly and Saved 

+Extra tips and advice on how you can be successful at selling t-shirts online.
USE PROMO CODE: START WHEN YOU CHECKOUT
Want me to coach you? Need a more hands on training to get your t-shirt business started?
Let me take you step by step through the beginning stages, launch, and marketing for your t-shirt business.
Join the Girl + Goals Academy!
Regular price: $129 ($29/month) 
YOUR PRICE TODAY: $29!!!!! 
Have you been thinking of ALL the amazing designs you want to see on a t-shirt? 

Earn money selling t-shirts

Learn how to create an additional source of income. 

THE #1 QUESTION:
HOW DO I START?
You'll hear from successful t-shirt business owners about how they started their business!

"I wore one of the hoodies one time, and my social media went crazy. I actually had a 48-hour cycle on social media. When I put the post up, I continued to get comments and likes within a span of 48 hours. When that happened, I knew that it was something that I needed to target and take seriously."
"Many people talk about the grind but this isn't talk this is truth. I had a dream, a vision and a action plan. Youtube, T-shirts and music! We literally turned our living room into a warehouse and God made a way out of NO WAY! Remember: "IF YOU GET YOUR TOOLS READY GOD WILL FIND YOU WORK!"

#

FLATOUT
Starting a t-shirt business is easier than you think, staying consistent and beith faithful is the hard part. Learn how to find success in a competitive industry.

Stop making excuses and start today!
LEARN HOW TO MAXIMIZE SOCIAL MEDIA
CREATE A BRAND IDENTITY THAT WILL STAND OUT FROM THE COMPETITION

START YOUR T-SHIRT BUSINESS AT HOME WITH LITTLE TO NO MONEY
MARKET AND PROMOTE YOUR T-SHIRTS THE RIGHT WAY

Krystal Lee is a nationally syndicated radio personality, motivator, and entrepreneur who is passionate about helping people live on purpose!

After landing my dream job and not making the dream MONEY I had to figure out a way to make a way out of no way! I had no money to start my t-shirt business so I found the resources and tools to be successful with what I had available!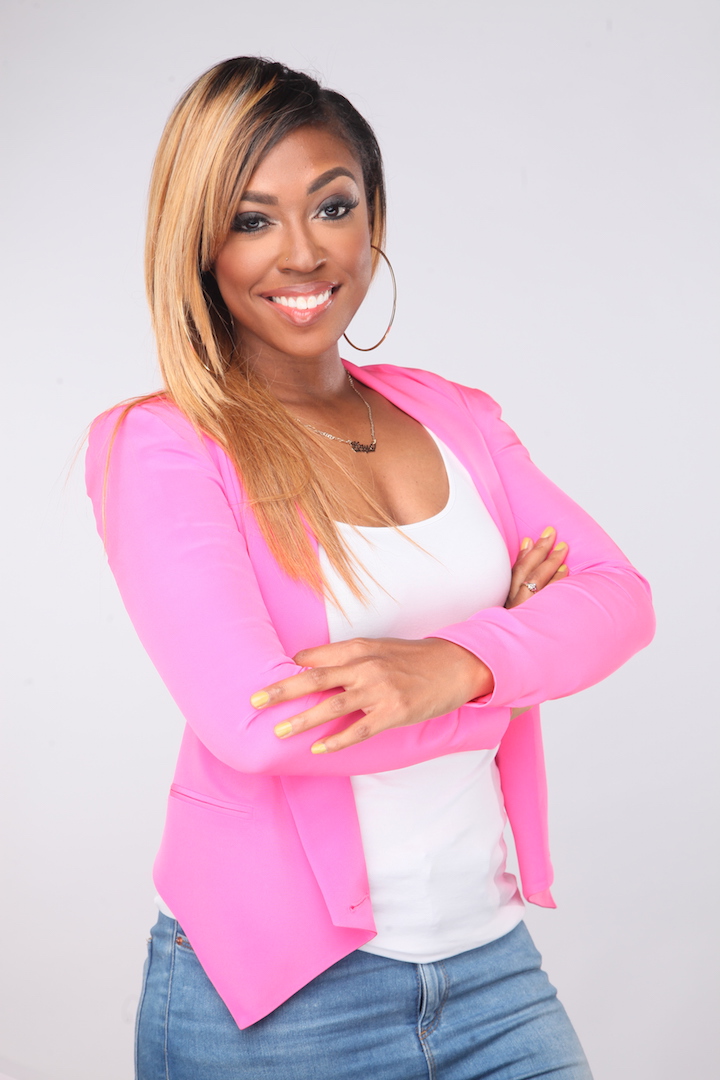 JOIN A WORLDWIDE MOVEMENT
Shut Up and Start Your T-Shirt Business
updates!
Krystal Lee©. All rights reserved.
812021995860677